MEET
Kathy & Clint
After almost 20-years of working in the investment industry and corporate sales respectively, Doughnut Love founders Clint & Kathy Hiles decided they were in need of a new adventure.
Clint
Clint has always had a passion for cooking. "Ive always loved bringing people together and creating great memories though amazing food" . Clint's other passion over the past 20-years has been bodybuilding having competed the national level, with a winning record as a masters competitor. Unknown to many outside the fitness industry, Doughnuts are one of the favourite cheat meals of bodybuilders and fitness competitors. So when the opportunity arose to combine these two passions he jumped at the chance.
Kathy
Kathy was raised in a restaurant family. Her parents owned restaurants in the tri-cities since she was born and she spent her high school years and young adulthood working in the restaurants, learning the art of customer service and restaurant management. Kathy feels at home in this environment and you can see that in her amazing smile when you walk through the door.
Together with their passion for great food and excellent customer service, Clint and Kathy are very excited to bring gourmet doughnuts to the Tri-cities area and look forward to building many new relationships and friendships with the people they serve at Doughnut Love.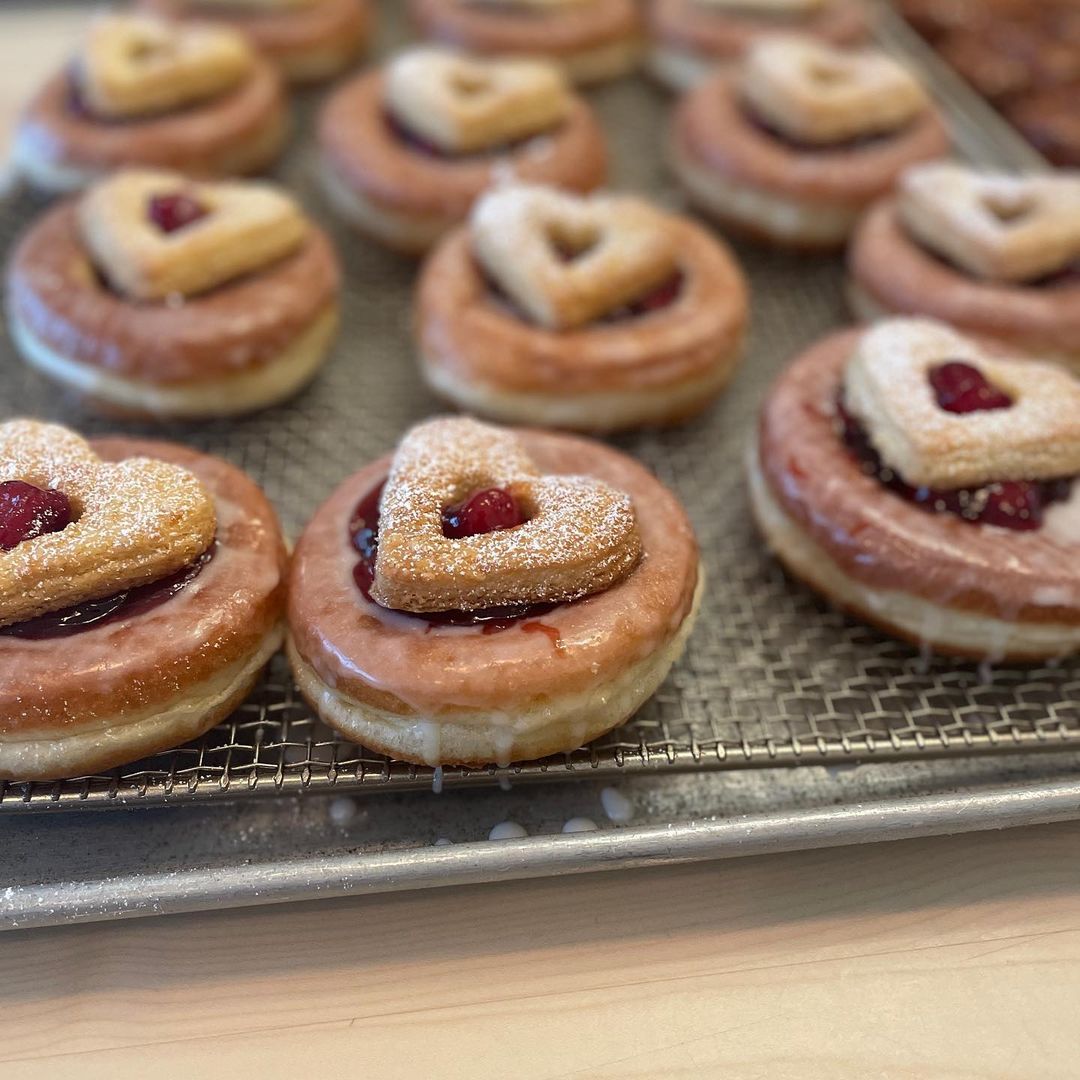 PURPOSE
Our mission
Doughnut Love strives to provide a place for locals to come together, experience incredible customer service and enjoy the best hand made doughnuts available. Its about Love for great food, Love for the community and Love for each other.
"One love, one heart, let's get together and feel alright"
- Bob Marley
Order Doughnuts